COVID-19 Vaccine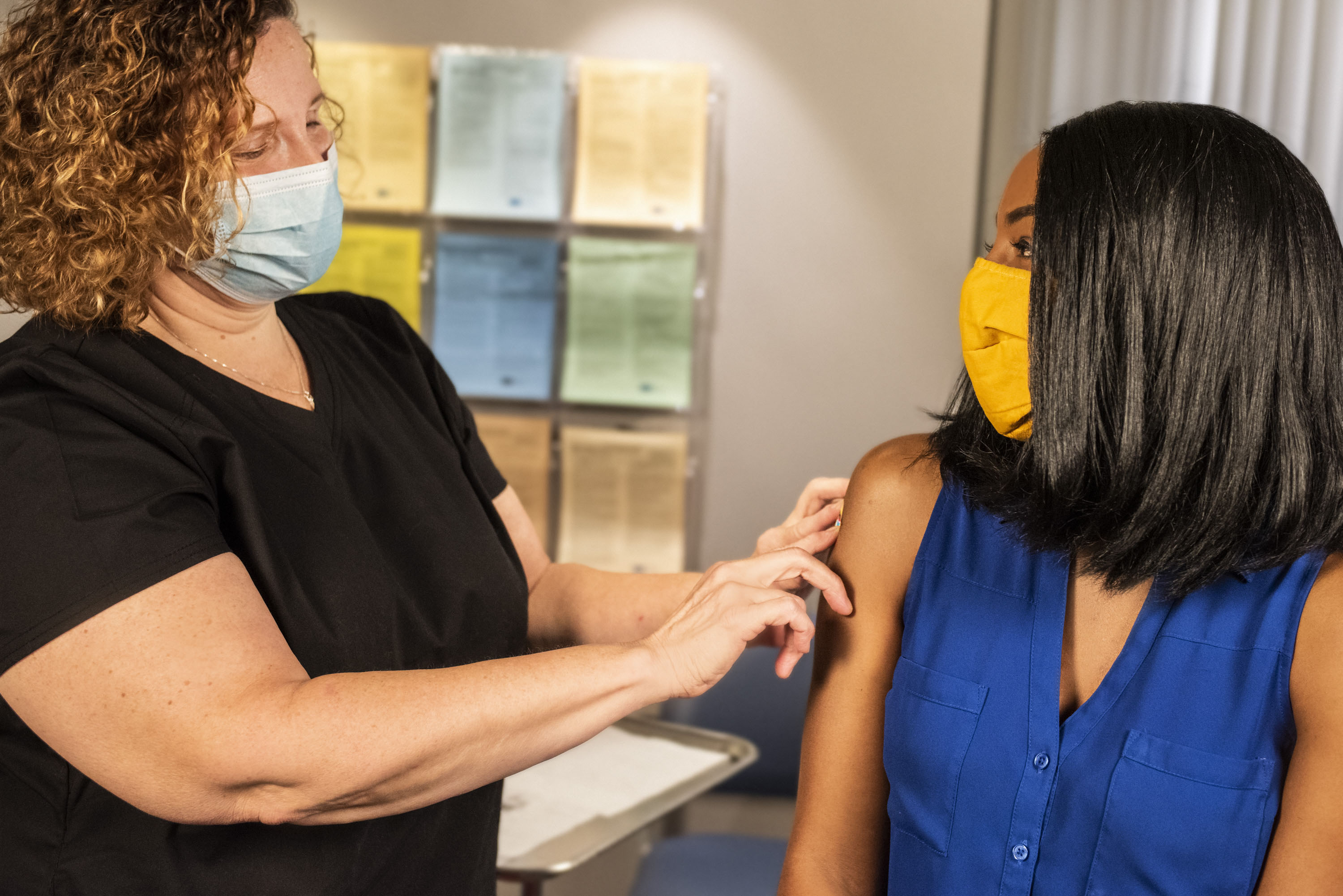 Dear Tandem Health Patients and the Sumter Community,
We know you likely have questions about the distribution and availability of COVID-19 vaccines and what it means for you. We will update the community on our plans as we continue providing vaccinations for Tandem Health patients and community members.

Tandem Health offers the Moderna Vaccine which is only approved for individuals age 18 and older. Tandem Health is required to follow federal and state guidelines for distributing the vaccine.  
Here are the steps to request a vaccine:
1. Vaccine Scheduling: 
Tandem Health is scheduling COVID-19 vaccines by appointment to patients and community members Monday through Friday. Please call 803.774.4500 and follow the prompts. For Adult Medicine press 2 and then press 2 for the scheduling department.  
You can also register through the Vaccine Administration Management System (VAMS). Once you have created an account in the VAMS portal and create a username and password. Follow the instructions, which include completing a medical questionnaire and scheduling an appointment. When you are scheduling your appointment, you will be able to search for vaccine locations in your surrounding area by putting in your zip code.
Select Tandem Health and schedule an appointment. Do not use Internet Explorer. Use Google Chrome, Safari or other web browser.
Click Here for Step-by-Step Instructions
It is important to know that Tandem Health's supply of vaccine is may be limited. It may take some time before eligible patients can be vaccinated. 
 
2. Educating the Public on Vaccine Efficacy: For more information about the COVID-19 vaccines and how we know they are highly effective and safe, click here. 
 
At Tandem Health, we are committed to delivering the very best care for our patients and to advancing the health and well-being of our community. We remain optimistic in our fight against COVID-19 and are pleased that soon more people will be able to receive these safe and effective COVID-19 vaccines.
 
Thank you for your continued trust in us.
 
David Justice, MD
Chief Medical Officer