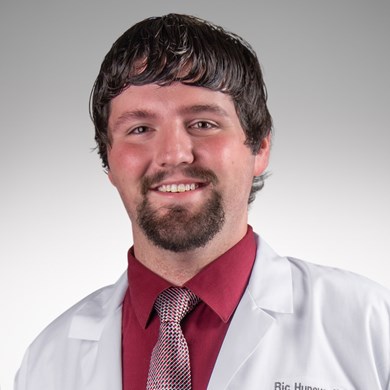 Medical Interests:
Preventative Care, Diabetes
About Dr. Huneycutt:
Dr. Huneycutt has been practicing medicine for one year. He graduated from Edward Via College of Osteopathic Medicine – Carolinas Campus and completed his residency with Prisma Health Family Medicine. He is one of the core faculty of family medicine physicians supervising the residents in the Family Medicine Residency program. This program is a collaborative partnership between Prisma Health Tuomey Hospital, the USC School of Medicine and Tandem Health.
In his free time, he enjoys going to the Sumter Little Theater and visiting breweries. He considers himself competitive and loves a challenging game of tennis, racquetball and pickleball. His fun fact is he is a collector of unique decks of cards.
If he could be any animal, he would choose to be a panda bear because they are big, cuddly and love to eat and sleep!