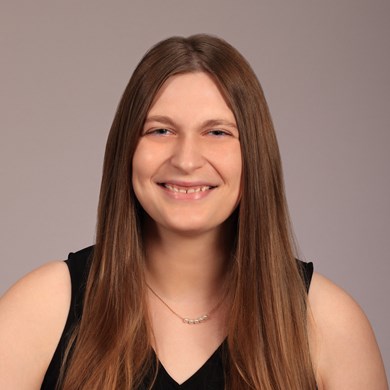 Medical Interests:
Diabetes, Heart Failure, Hypertension
About Marissa:
Marissa Pettit is a dedicated pharmacist with a passion for providing specialized care in the areas of Diabetes, Heart Failure, and Hypertension. She completed her education at Presbyterian College School of Pharmacy. She is a resident with the Tandem Health Pharmacy Residency program. This program is a collaborative partnership between Prisma Health/USC Family Medicine, the USC College of Pharmacy and Tandem Health.
Marissa's journey into medicine began at a young age with a strong desire to help people. Initially aspiring to become a doctor, she had a pivotal moment in high school when her health science teacher encouraged her to explore the field of pharmacy. Taking a job as a pharmacy technician at Wal-Mart, Marissa discovered her love for patient interactions and knew that being a pharmacist was her true calling.
If she had not pursued a career in medicine, Marissa's natural organizational skills would have led her to become a professional organizer, helping people create harmony and order in their homes.
Outside of her profession, Marissa finds joy in spending quality time with her family and friends. She particularly enjoys exploring the charming cities and beautiful beaches in the Charleston area.
One fascinating aspect of Marissa that not many people know is that she belongs to a large and tightly-knit extended family. Their bond is so strong that when they gather for a family vacation, they form an impressive group of nearly 20 people, drawing attention and smiles from others wherever they go.
Marissa hopes to leave a lasting legacy during her time at Tandem Health. As a pharmacist, she aims to further enhance her patient care skills and work towards breaking down barriers to healthcare for individuals residing in areas like Sumter.