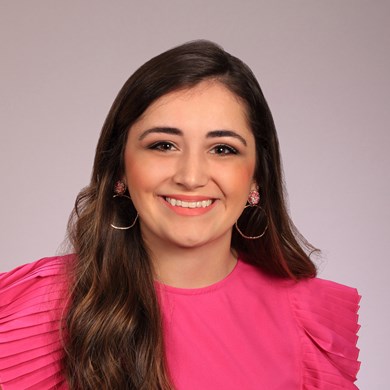 Medical Interests:
Chronic Disease State Management - Diabetes, Hypertension, Heart Failure, Asthma, COPD and Women's Health
About Tate:
Tate is a dedicated clinical pharmacist with a strong passion for chronic disease state management and women's health. With a background in pharmacy and an unwavering commitment to patient care, she brings a unique blend of expertise and compassion to her practice.
Tate completed her Doctor of Pharmacy (PharmD) degree from the University of South Carolina College of Pharmacy, graduating in May 2022. Eager to further her clinical skills, she pursued a PGY1 Community-Based Residency in collaboration with USC and Hawthorne Pharmacy. The residency experience provided her with invaluable hands-on training and exposure to a variety of patient care settings.
Tate has demonstrated a genuine interest in chronic disease management, focusing on conditions such as diabetes, hypertension, heart failure, asthma, and COPD. Her empathetic nature and in-depth knowledge allow her to form strong bonds with her patients, providing them with not only expert guidance but also unwavering support on their health journeys.
Additionally, Tate's commitment extends beyond patient care. She is enthusiastic about educating and mentoring future pharmacists, aiming to inspire them to discover their own passions within the field of pharmacy. Her legacy aspirations revolve around being remembered for her dedication to her patients and her role in shaping the next generation of pharmacists.
Outside of her professional commitments, Tate finds joy in spending quality time with her husband and their two beloved dogs, Harper and Hampton. She is an avid reader and finds relaxation in immersing herself in a good book or indulging in a binge-worthy TV show.
Tate's warm and compassionate nature is often likened to the color pastel yellow, symbolizing her ability to bring brightness and positivity to those around her.