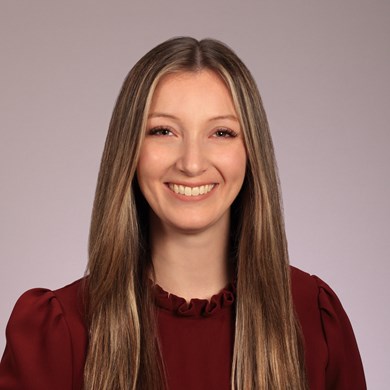 Medical Interests:
Infants, Nutrition, Asthma
About Taylor:
Taylor is a dedicated pediatric nurse practitioner, specializing in primary care. With a focus on infant care, nutrition, and asthma management, she brings a passion for pediatric healthcare and a commitment to patient well-being.
Her journey into the medical field was influenced by her mother's nursing career. From a young age, she was captivated by the world of pediatric healthcare and dreamed of making a difference in the lives of young patients. Her aspiration led her to the Medical University of South Carolina, where she honed her skills and expertise.
Although she is in the early stages of her medical career, Taylor's dedication and enthusiasm are evident. Her professional journey, characterized by a Doctor of Nursing Practice (DNP) degree and credentials as an Advanced Practice Registered Nurse (APRN) and Certified Pediatric Nurse Practitioner-Primary Care (CPNP-PC), reflects her commitment to excellence.
Beyond her medical pursuits, Taylor's passions extend to education and child development. If not in the medical field, she envisions herself as a dietician or educator, leveraging her love for teaching and working with children. In her free time, she enjoys spending quality moments with her family, often camping and enjoying water-related activities.
Additionally, her life's journey is intertwined with a military legacy – she grew up as a military child with her father serving as a Marine, and she now embraces the role of a military spouse, married to an Airman at Shaw AFB. These experiences have instilled resilience, adaptability, and a deep appreciation for service and sacrifice.