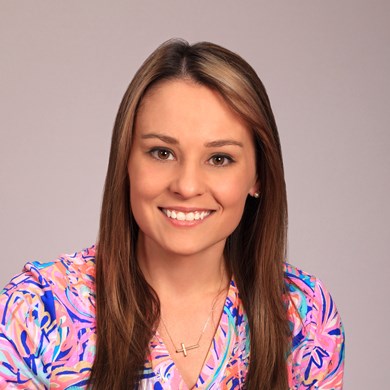 About Lakin:
Lakin is a clinical pharmacist with an unwavering commitment to patient care and a special focus on Transition of Care, 340B Pharmacy Programs, Transplant Pharmacy, and Chronic Disease State Management. With over five years of experience in the field, she brings a wealth of expertise and dedication to her role at Tandem Health.
Lakin completed her PharmD degree from Presbyterian College School of Pharmacy. Her interest in pharmacy and medicine was nurtured from an early age, driven by personal experiences with close family members undergoing transplants. Witnessing the vital role pharmacists played in patient care left a lasting impression on her, fueling her determination to make a difference in patients' lives through pharmacy.
Had Lakin not pursued a career in medicine, she would have followed her passion for Interior Design. This creative inclination highlights a talent to infuse artistry into different aspects of her life. In her free time, her focus is currently centered around planning her upcoming wedding. While the planning does come with its share of challenges, she finds joy in helping to bring her vision of her perfect day to life. She has also taken up golf, introduced to the sport by her fiancé, which serves as a recreational outlet and a new adventure.
Looking forward, Lakin hopes to leave behind a legacy that reflects her faith, compassion, and dedication to her chosen roles. She hopes to live a life rooted in her faith in Jesus, while being a devoted mother, wife, and pharmacist and also by making a positive impact on those she cares for professionally and personally.