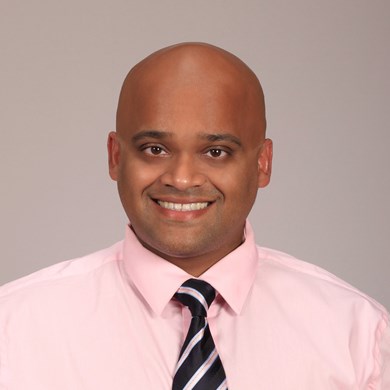 Medical Interests:
Sports Medicine and Serving the Uninsured & Undeserved
About Dr. Fernandes:
Dr. Fernandes is a first-year resident who graduated from Campbell University - School of Osteopathic Medicine. He is one of the family medicine residents with the Family Medicine Residency program. This program is a collaborative partnership between Prisma Health Tuomey Hospital, the USC School of Medicine and Tandem Health.
Turquoise holds a special place in his heart as his favorite color, reminiscent of the breathtaking waters of Cancun and a sense of tranquility in life. Drawing inspiration from the wolf, Dr. Fernandes relates to the essence of working in a pack, valuing collaboration and teamwork.
During his childhood, he was known for his quiet demeanor and avid reading habits. However, it was not until his time as a medic in the US Army, caring for the injured on the front lines, that he discovered his profound love for medicine. The experience solidified his commitment to the medical field, but if circumstances had been different, he would have continued serving his country in the Army.
Each day, he strives to better himself, embracing personal growth and development. In his free time, he finds solace in working out, nurturing his physical well-being. Additionally, he cherishes quality time with his loved ones, relishing moments spent with family and friends.