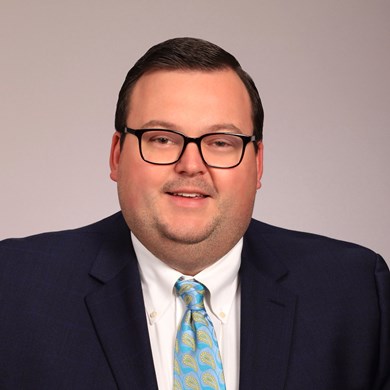 Medical Interests:
Hypertension, Diabetes, Medical Student and Resident Education, Advocacy, Leadership and Organized Medicine
About Dr. Scott:
Dr. Scott is a compassionate and dedicated family medicine physician with a profound commitment to patient care, education, and advocacy. With a diverse range of medical interests, he has spent 3 years in practice, leaving a positive impact on the healthcare landscape. He is one of the family medicine physicians supervising the residents in the Family Medicine Residency program. This program is a collaborative partnership between Prisma Health Tuomey Hospital, the USC School of Medicine and Tandem Health.
Dr. Scott's journey into medicine was driven by an early fascination with the field as he was captivated by the prospect of healing and supporting others. This determination led him to the Edward Via College of Osteopathic Medicine, where he nurtured his passion and solidified his calling in family medicine.
Had he not ventured into medicine, Dr. Scott's alternate path would have led him to the realm of education and coaching. He envisioned himself as a high school science teacher and a football coach, inspired by the mentors who had left a lasting mark on his own life.
Guided by his late grandfather Jack Miles, Dr. Scott draws inspiration from the strength, dedication, and work ethic his grandfather exemplified, even in the face of health challenges. This influence is evident in his approach to both medicine and life, motivating him to go above and beyond for his patients and community.
Outside of his professional pursuits, Dr. Scott finds joy in the company of his family and is passionate about University of South Carolina Athletics, particularly football, basketball, and baseball. His curiosity and sense of adventure also extend to traveling, allowing him to explore new horizons and experiences.
Dr. Scott's envisions leaving a legacy rooted in the compassionate care he provides to each patient. He hopes to be remembered as a physician who treated every patient as though they were family, striving to ensure that everyone he encounters receives the highest level of care. His dedication to going the extra mile for others supports his commitment to making a positive impact, not only in the field of medicine but also in the lives of those he serves.