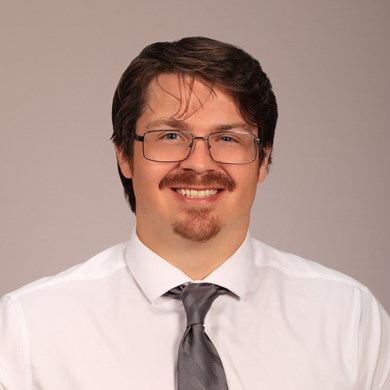 Medical Interests:
Sports Medicine and Preventative Care
About Dr. Moran:
Dr. Moran is a first-year resident with a special interest in Sports Medicine and preventative care. He obtained his medical degree from the American University of the Caribbean. He is one of the family medicine residents with the Family Medicine Residency program. This program is a collaborative partnership between Prisma Health Tuomey Hospital, the USC School of Medicine and Tandem Health.
While he did not always know he wanted to pursue a medical career, his love for science pushed him towards the field of healthcare. If circumstances had been different, he would have pursued his other passion for technology and become an engineer.
In his leisure time, Dr. Moran enjoys making specialty pizzas, exploring unique flavors and combinations. He also finds solace in nature, often seeking out new hiking trails to explore and immerse himself in the outdoors. Andrew's connection with the outdoors is reflected in his favorite color, olive green, which reminds him of all things in nature.
When he is not outdoors, you can find him enjoying the company of his friends, engaging in board game nights, reading horror novels, and listening to podcasts. These activities offer him an escape into different realms of knowledge and entertainment, providing a much-needed respite from his demanding medical profession.