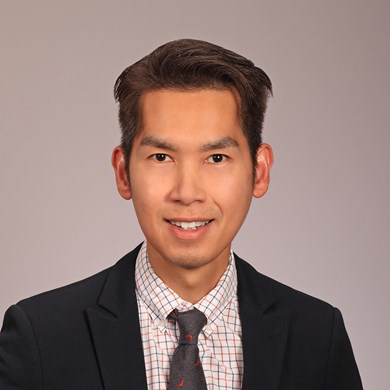 Medical Interests
Internal Medicine and Infectious Disease
About Dr. Tingpej
Dr. Tingpej is a distinguished medical professional with a passion for internal medicine and infectious diseases. With a career spanning 19 years, he has dedicated his expertise to the treatment and prevention of HIV disease, the management of viral hepatitis, sexually transmitted infections, as well as promoting rural health and health equity. Dr. Tingpej's extensive education and experience have made him a renowned specialist in his field.
Dr. Tingpej's journey in medicine began at the Faculty of Medicine Siriraj Hospital, Mahidol University in Bangkok, Thailand, where he earned his medical degree. His dedication to infectious diseases became evident during his 3rd year of medical school, setting the course for the trajectory of his career.
After completing medical school, he pursued further training through an Internal Medicine residency at Bassett Healthcare, affiliated with Columbia University, located in Cooperstown, NY. Building on this foundation, Dr. Tingpej undertook specialized training in Infectious Disease at Cedars-Sinai UCLA in Los Angeles, CA. His pursuit of excellence led him to also complete a fellowship in Medical Microbiology at Massachusetts General Hospital in Boston, MA, enhancing his understanding of infectious agents and their impact on human health.
Outside of his professional pursuits, Dr. Tingpej finds inspiration in the simple pleasures of everyday life. He enjoys time spent with his loved ones and his two dogs. Dr. Tingpej has a love for travel. Although temporarily paused by the pandemic, he was able to visit Thailand this past July and eagerly looks forward to exploring new destinations in the near future.
In his free time, Dr. Tingpej enjoys cooking big Sunday dinners where he showcases his expertise in preparing Thai and Asian cuisine. His commitment to a plant-based diet, as well as accommodating his vegetarian husband's preferences, has led him to creatively adapt traditional recipes to align with their dietary choices. Signature dishes like "som-tum," a spicy papaya salad, and "laab," a flavorful herb-infused dish, are among his specialties.
Dr. Tingpej remains dedicated to serving the Sumter community and working towards the goal of affordable healthcare for all. His unwavering commitment to his patients and his field of specialty make him an exemplary figure in the realm of internal medicine and infectious diseases.