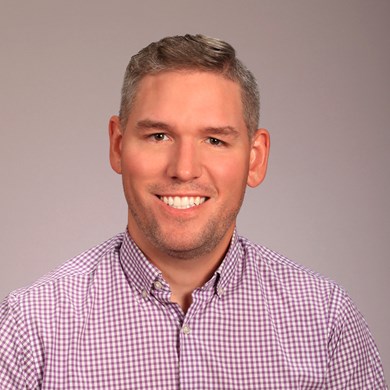 Medical Interests:
Preventative Medicine, Obesity and Weight Management, Adolescent Nutrition
About Jeff:
Jeff is an experienced Registered Dietitian and Certified Diabetes Care and Education Specialist (CDCES) with a dedication to promoting preventive medicine and healthy lifestyles. With a wealth of knowledge in nutrition, weight management, and diabetes care, Jeff has spent 8 years in the field, making a positive impact on the lives of his patients.
Jeff earned his credentials and expertise from Concordia College-Moorhead, where he completed his undergraduate education. He then further honed his skills through an internship program with SC DHEC, solidifying his commitment to patient care and education.
His medical interests span across several key areas, including preventative medicine, obesity, and weight management, as well as adolescent nutrition. His multifaceted expertise allows him to approach patient care with a comprehensive perspective, understanding the importance of addressing various aspects of health and well-being.
Beyond his professional commitments, Jeff finds joy in the outdoors and his community. In Sumter, he enjoys riding side-by-sides and indulging in his passion for hunting. You can also find him dining at local eateries, sipping on a few beers and enjoying live music at Sumter Original Brewery. While Jeff's free time often involves a blend of work and hobbies, he still manages to find moments to engage in activities that rejuvenate him. He values kayaking, running, and the occasional well-deserved nap.
He aspires to live a life focused on showing generosity and his willingness to assist others. Through his work and personal interactions, he aims to be remembered as someone who made a positive impact on the lives of those around him. His commitment to helping others shines through in both his professional practice and his engagement with the community.