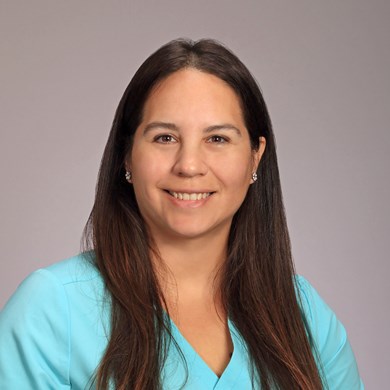 Medical Interest:
Women's Health and Health Disparities
About Vivien:
Vivien graduated from State University of New York (SUNY) School of Medicine and Biomedical Sciences at Buffalo and has been practicing in the medical field for nine years. She is one of the core faculty of family medicine physicians supervising the residents in the Family Medicine Residency program. This program is a collaborative partnership between Prisma Health Tuomey Hospital, the USC School of Medicine and Tandem Health.
She is proud of her heritage and comes from the Seneca tribe, part of the Iroqouis confederacy, in Western New York. Vivien is inspired by acts of kindness and people who work hard and overcoming obstacles.
Vivien jokes about being a pilot because of her interesting last name but says she truly would have been a pilot if not for her love of medicine and helping others. She enjoys watching her children's sporting events, football games and baking. She is also an officer in the US Army Reserves and is part of the 7458th MSU at Ft. Bragg, NC.